The house of Kim Kardashian was toilet-papered by unknown assailants, according to the post that the reality star wrote on her site.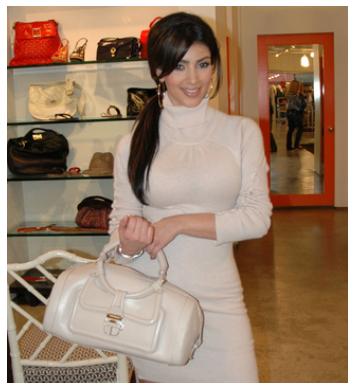 The socialite wrote Sunday on her blog, "My mom and [step-dad] Bruce [Jenner] woke up recently to their house covered in toilet paper!!!"
On the person that she suspected to be assailants, she dishes, "I strongly suspect it was done by people who know or are connected to the family."
On her reaction with the incident, she added, "Too hilarious!"
Meanwhile, the 27-year-old reality star has been dating the New Orleans Saints running back Reggie Bush since April 2007.
Reggie Bush even celebrated the Fourth of July with her family.
Kim Kardashian wrote on her blog, "[My sister] Khloe and Reggie started it by throwing my mom in!
Then Reggie threw [my brother] Rob in and broke his cell phone! Then Reggie threw Khloe in! Then Khloe threw me in!"
The socialite added, "She dropped me on the way to the pool but I still couldn't escape not being thrown in!!!"
Comments
comments