Someone crashed Kim Kardashian's 28th birthday party Saturday night in Las Vegas, but the stunning socialite definitely didn't mind.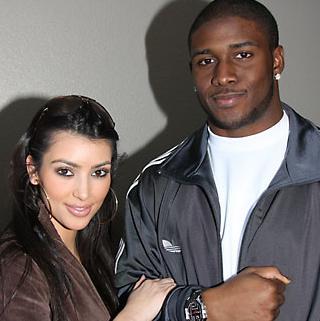 Kim Kardashian, who was donning a hospital gown for a birthday suit, spent her actual birthday on Oct. 21 in a New Orleans hospital because her NFL boyfriend Reggie Bush recovered from knee surgery. So Bush, whose New Orleans Saints played without him today overseas in London, decided to repay her the favor.
Kim Kardashian, the sisters Khloe and Kourtney, Robin Antin and others, were partying in Kim's hotel room at the Luxor on Saturday night when the doorbell rang just a half hour before they were to head down to the nightclub LAX.
When Kim opened the door, there stood Reggie, who the Saints coaching staff had given the OK to fly to Vegas at the last minute.
An insider claimed: "He is doing better than expected and returning to the field soon."
About her birthday surprise, Kim Kardashian exclaimed: "We had the best time! It was a birthday I will never forget. He wins the best boyfriend award!"
Comments
comments