Kim Kardashian was spotted while wearing a Little Red Riding Hood at Heidi Klum's annual Halloween party in New York on Sunday night.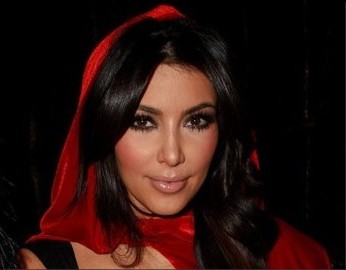 The reality star asked her closest friends on Twitter because she was undecided on her Halloween dress. Her options of racy costumes include queen of hearts, pirate, leopard, red riding hood, etc.
She decided to wear red riding hood costume and Jonathan Cheban is her big bad wolf.
Comments
comments