Kylie Jenner is not absent in Kris Jenner's Christmas Eve party on Sunday evening.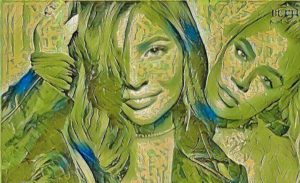 The reality star is just celebrating away from cameras at her mom's annual party. She also poses together in a photo booth with her half-sister Khloe Kardashian. She still keep the public guessing whether she is pregnant or not because her pictures are notably cropped just above her speculated baby bump. Her 33-year old sister greets her Merry Christmas and tells her that people think she isn't there later night but she replied that she is [there in the event].
Sporting long tresses that contrasted with her previous bob and bangs, Jenner pouted for the camera alongside her half-sister. Meanwhile, Kylie hides her baby bump with a leather jacket and a crop top in the black and white shots. She looks great with her long hair, which is different from her previous bob and bangs. She does not forget to pout for the camera alongside her pregnant half-sister.
Comments
comments