Lady Gaga sparked controversy over raw meat photograph on a magazine cover.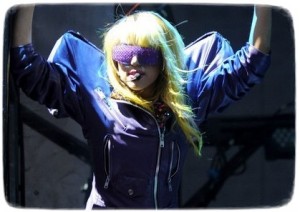 The "Poker Face" singer wore strategically-placed hunks of raw meat in Vogue Hommes Japan for September issue. Animal rights community wasn't amused with her magazine cover.
PETA president thought Lady Gaga did outlandish job since meat is something that one should avoid putting on or in a body.
Comments
comments