Lady Gaga thrilled the onlookers after shopping at the Bergdorf Goodman on Wednesday.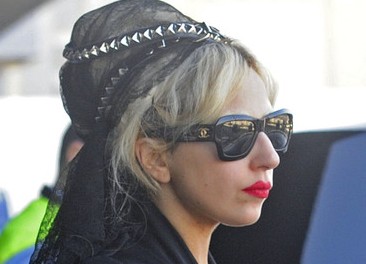 The "Poker Face" singer wore only sheer crystallized pantyhose and a blazer with her signature uber-blond updo and glasses. According to a shopper, everyone freaked out.
Lady Gaga, who previously performed in Paris, bought three bags full of Hermes and Chanel gifts. She reportedly told companions that she waited her whole life to be able to afford to go there.
Comments
comments