Debbie Rowe received no money for giving up custody of Michael Jackson's children to his mother, her lawyer exclusively revealed.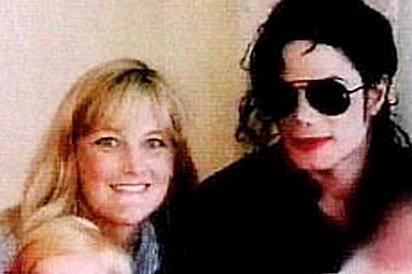 "No money was exchanged, discussed, or changed hands regarding the custody settlement that was reached by my client, Debbie Rowe and Katherine Jackson," legal eagle Eric George said.
With guardianship of her children by Michael Jackson — Prince Michael and Paris Katherine — now officially in the hands of their grandmother, there are exclusive details of what went down in the discussions between Debbie Rowe and Katherine Jackson.
Debbie will be working out a visitation schedule to see her children, we've learned. But it was also uncovered that Debbie went hard-line on Joe Jackson's involvement with the kids.
"Debbie wouldn't sign off on the custody agreement unless Joe Jackson submitted in writing that he would have nothing to do with raising the children," another source close to the situation revealed.
"Debbie stood her ground and demanded it be done. She wants Joe held accountable."
Debbie's insistence paid off. Joe Jackson submitted a declaration to the Court stating, in part, "I do visit the family residence from time to time, and will continue to do so however I will not be involved in raising the children."
"Debbie's concerns were never about money but the security of the children's future, a future that she will be playing a role in," the source added. "Debbie has tremendous faith in Katherine, and the utmost respect for her."
Katherine, Debbie and the children will begin working with a mental health professional in the coming weeks to introduce Debbie into their lives.
Comments
comments