John Lennon composed his popular song "Imagine" on the Steinway upright piano. The piano was purchased by pop star George Michael in 2000 for the amount of 2.1 million dollars.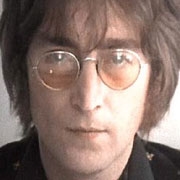 The piano of the former Beatle John Lennon is currently on tour as a symbol of peace. The piano was expected to arrive Friday to commemorate the anniversary of the death of civil-rights leader the Rev. Martin Luther King Jr.
The Memphis stop coincides with the 39th anniversary of King's death on the balcony of the Lorraine Motel, now the visual centerpiece of the National Civil Rights Museum. The civil leader was assassinated April 4, 1968.
Kenny Goss, the partner of George Michael, revealed, "This is about hopes and dreams and the world condition." He also revealed that neither he nor Michael planned to attend, saying, "It would be completely distracting. What we're focusing on is the message John Lennon was trying to promote."
The piano is being photographed at each site of the tour for a possible book and documentary on world peace.
Comments
comments