Leonardo DiCaprio used the London premiere of his latest movie to express his joy at Barack Obama's victory.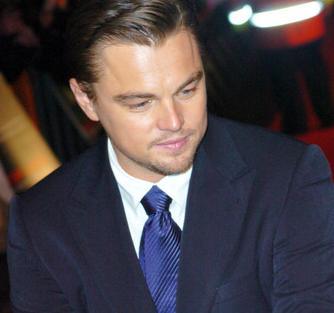 The actor revealed at the Body of Lies red carpet run: "I feel like a great weight has been lifted off of our country's shoulders. He promised change and all we can do as a country right now is support him."
The "Titanic" star, who was joined on the red carpet by director, Sir Ridley Scott and co-star Mark Strong, was greeted by 200 screaming fans as he arrived in Leicester Square for the premiere of the CIA thriller, which centers on a US agent's hunt for a terrorist mastermind.
Russell Crowe, who played as a CIA handler, was not in London for the bash.
Meanwhile, Leonardo DiCaprio was a "slow starter" with women.
The Hollywood actor claimed that he was never very successful with girls when he was young as he found it hard to relate to them, saying: "I've always been a slow starter. My first date was with a girl called Cessi. We had a beautiful relationship over the phone all summer and then when we met I couldn't look her in the eye."
He also claimed that he has to be in order to ensure he is believable as an actor, adding: "Defining yourself to the public on a consistent basis is death to a performer. The more you define who you are personally the less you are able to submerge into the characters you do, and people will think, 'I don't buy him in that role.' "
Comments
comments