Sarah Ferguson, who has a new documentary after she visited other countries, has a nickname for her daughter Princess Beatrice's American boyfriend, Dave Clark.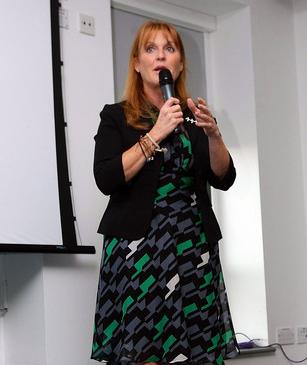 The Duchess of York revealed: "I call him Mr. Smiley because he smiles and he's happy. I love Dave. He's cool."
Fergie joined Beatrice, 20, Wednesday at the Virgin Unite's "Through the Looking Glass" charity fundraising evening event in London, along with Kelly Rowland and mogul Richard Branson.
Fergie is a big fan of Dave Clark, who worked for Branson's Virgin Galactic space venture, not just for his grin, but because he's a good guy as she explained: "I'm really proud that he's with Beatrice. Beatrice is so special, it takes someone very nice to be with her – to appreciate how good she is."
Fergie and Beatrice recently returned from a trip to Romania, filming a documentary for Britain's ITV1 about the condition of orphanages in the country.
Princess Beatrice revealed: "It's an experience very difficult to put into words. Because I've been there, I know in my heart – everyday I wake up and everyday I smile, I think, 'How lucky am I?'"
Back in Britain, Princess Beatrice, who is now a freshman in London, called college "a lot of fun," as she added: "Every day's a new experience."
Comments
comments