Lily Allen – who is no stranger to letting it all hang out – looks anything by coy as she poses [email protected] for photographer Alasdair McLellan in the August '09 issue.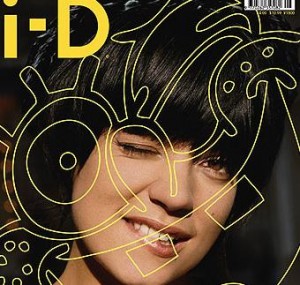 In one shot, Lily throws her head back and laughs as she covers her exposed nipples with her hands.
Other looks include a cute panda suit, a towel and a black tights and bunny ears combo.
The magazine indicated: Lily Allen is the British pop star claiming 2009 as her year. Following her critically acclaimed and commercially successful second album, news recently broke that KARL LAGERFELD has photographed beautiful Lily as the star of the latest CHANEL handbag campaign. We caught up with Lily at the Ritz in Paris the morning after the CHANEL A/W 2009 show and afterparty where she DJ'd till the small hours. In an exclusive photo shoot, we capture Lily like you've never seen her before, up close and personal and styled by her Supermodel mate KATE MOSS. So chic, so modern and so HOT – LET'S GET [email protected]!"
You could see her uncensored photos in the i-dmagazine website.
Comments
comments