Lindsay Lohan was accused of being addicted to fame by Hollywood legend Shirley MacLaine.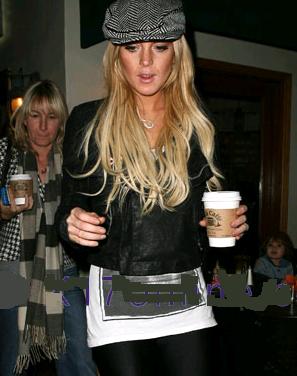 The troubled life of "Mean Girls" actress is a result of lack of parenting skills and no boundaries for her, according to the 73-year-old star.
The Hollywood legend also revealed how her filming of "Poor Things" was stalled because Lindsay Lohan checked into rehab, saying, "She has her problems. I don't know what's going on, maybe lack of parenting skills and no boundaries. I think the addiction to fame is a disease. Some of these girls are addicted to having their picture in magazines."
The "Terms of Endearment" star, who is strongly against drugs, also revealed that she had
once mistakenly put thousands of pounds of cocaine in her tea at a Hollywood party.
She added, "I thought it was Sweet'N Low. Luckily they stopped me drinking it in time but I was never asked back again."
Meanwhile, Lindsay Lohan was spotted wearing a cute newsboy cap when she made a stop at Urth Cafe for a quick caffeine fix. She also left with a bag of goodies.
Comments
comments