Vanessa Hudgens, who performed in TNT's "Christmas in Washington" special alongside "American Idol" runner-up Katharine McPhee and Ne-Yo, was spotted at Andrea Chreky's Perfect 10 Salon in Washington, DC.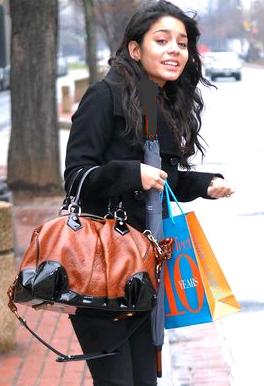 The "High School Musical" star was also spotted on December 10 as she flew out of Washington Dulles Airport. The 18-year-old star carried everything (including her teddy bear).
While in Washington, she belted out a song the filming of TNT's "Christmas in Washington 2007" at The National Building Museum in Washington, D.C. last Sunday. The special will be hosted by Dr. Phil and his wife Robin McGraw and will benefit the Children's National Medical Center.
It was speculated that a song called "Trash Me" would make it to Vanessa Hudgens' sophomore album. A report indicated, " 'Trash Me', originally written and recorded by Jessie Malakouti, of the band appropriately named, Shut Up Stella, is a contender for Vanessa's upcoming album."
Comments
comments