Lindsay Lohan has confirmed Hollywood's worst kept secret: she is rally dating DJ Samantha Ronson.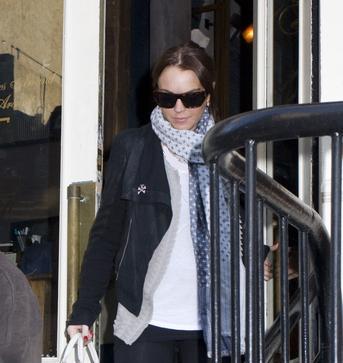 Although the pair have been spotted together in public for months, neither has officially commented on their relationship – until now.
The "Freaky Friday" actress revealed that they were lesbian lovers on syndicated US radio show Loveline.
The show's presenter Ted Stryker asked the 22-year-old how long she and Sam, 31, had been dating.
Lindsay Lohan replied: "For a very long time."
They certainly seemed very close at the Emmy Awards on Sunday, where Lindsay was fiercely protective of Sam who was a DJ.
A fellow party-goer revealed: "Lindsay hung out near Sam the entire night, hardly even socializing or anything. And whenever anyone tried to approach Sam, Lindsay would sort of shoo them away or shoot them a dirty look so they got the picture. There is no doubt that she wanted Sam all to herself."
But her publicist later denied rumors that the couple are engaged to be married.
Comments
comments