Lindsay Lohan has infuriated her record company by demanding her album artwork be scrapped.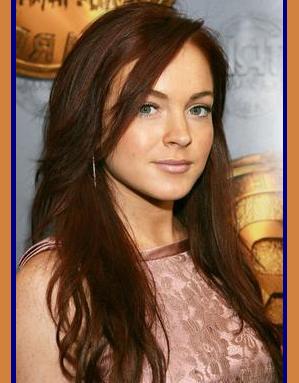 The "Mean Girls" star wants to include a tribute to girlfriend Samantha Ronson on the sleeve notes and originally referred to her by a pet name but now their relationship is out in the open, she wants a more obvious dedication.
A source revealed: "Samantha has had a huge influence on the record. The artwork was finalized before Lindsay had gone public with the relationship, so she concealed the tribute. Now it will name Samantha directly."
The original dedication on "Spirit in the Dark" referred to Samantha as "Problem Solver."
DJ Samantha has reportedly caused Lindsay's record company further problems with her insistence on playing Lindsay's new tracks in her sets, despite Universal records bosses hoping to keep the songs under wraps until the record is released on November 4.
Lindsay recently paid tribute to Samantha, who is the sister of super-producer Mark Ronson, for helping her turn her life around since her stint in Utah's Cirque Lodge rehabilitation clinic last year.
The actress added: "She's a great person. And she's a great influence on people around her."