Princess Beatrice, who previously celebrated starting university with her younger sister, attended her first university lecture and turned up 20 minutes late.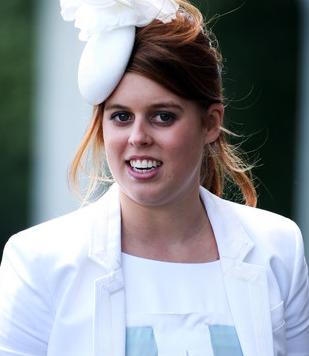 The 20-year-old princess, who previously spent a night out having a late dinner with American boyfriend Dave Clark in West London, looked red-faced when she sat down next to stunned fellow students for the 10am talk.
The young royal took notes and appeared to be daydreaming during the 50-minute lecture on philosophy.
A student at the lecture yesterday revealed: "It must have been embarrassing for [Princess] Beatrice. All the others were already sat down listening and it was very quiet, so all eyes turned to her. She just kept her head down, went a bit red, walked to the nearest desk and sat down."
The student added: "The male lecturer looked at her but didn't say anything. Another member of staff had brought her into the lecture hall, so I think she had to be shown the way. [Princess] Beatrice took out a really posh-looking leather-bound book to jot down notes in but she did not actually write anything at all in it. Every time I looked at her she seemed to be day-dreaming."
Princess Beatrice, who has a £5million personal fortune, was given her first book to study for the course on History and History of Ideas — Apology by ancient Greek philosopher Plato.
Later the daughter of Princess Andrew and Fergie found there would be no special privileges as she joined the back of a long coffee queue.
Last week the Queen's granddaughter was late to enroll in the three-year degree at Goldsmiths College in New Cross, South East London.
Fortunately, Princess Beatrice, who was sporting a woolly hat, black shirt and jeans, and leopard-print shoes, looked to have settled into university life when she chatted and laughed with three students on her break.