Lindsay Lohan vehemently denies succumbing to her alleged alcohol addiction by drinking during a family Thanksgiving holiday.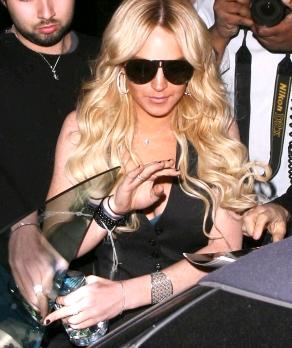 The "Freaky Friday" actress spent the holiday with her mom Dina in New York following a stint in a Utah rehab clinic.
But friends claim Lohan spent much of the break drinking alcohol.
A source revealed, "She has been drinking a little bit. Over her week in New York, she did have a few drinks. For Lindsay, her real problem was drugs, not alcohol. In the past, it wasn't the drinking that was the problem – it was the heavy drug use."
The source added, "The drug use was way more intense than her party drinking. As long as she isn't doing drugs, she's okay."
But the spokeswoman of the actress refuted these claims, adding, "These so-called friends are making up things about her."
Comments
comments