Lindsay Lohan, who previously stayed in California by court's order, has been granted permission to go to New York City.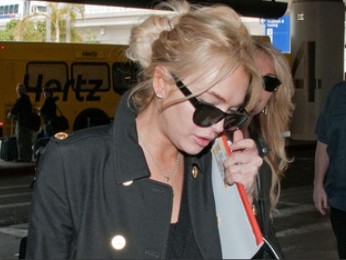 The "Freaky Friday" star joined her mother, Dina, and little sister, Ali as they were dropped off at LAX Airport by a chauffeured Cadillac SUV ahead of their departing flight on March 13.
Lindsay, who wore a black jacket and grey tights, was carrying a black and silver studded bag while walking into the metro terminal to board an awaiting aircraft bound for NY.