Lindsay Lohan was able to pre-tape a special appearance during the opening skit of the 2010 MTV Video Music Awards on September 12.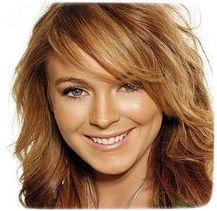 The "Freaky Friday" star filmed the short episode alongside VMA host Chelsea Handler. She was poking fun of herself over her ankle bracelet for the segment.
Chelsea joked that her ankle bracelet went off because her table at Cheesecake Factory was ready.
Comments
comments