Lindsay Lohan was mocked during an episode last year and the "Glee" cast apologized to her.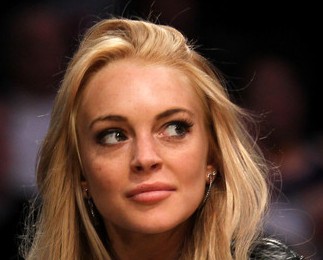 The "Freaky Friday" star went out to dinner in West Hollywood on Sunday when she ran into the cast without Jane Lynch and Lea Michele. The episode, which mocked her frequent trips to rehab, was brought up.
Lindsay accepted the apology after the cast walked up to her and told her they didn't mean to hurt her feelings. Then everyone parted ways.