Lindsay Lohan has settled a lawsuit brought by a waiter over a car accident for an undisclosed amount.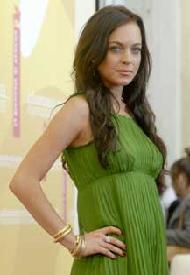 Robert G Klein revealed, "It's been resolved."
The source revealed that Lindsay Lohan was under the influence of alcohol and fleeing from the paparazzi when the star collided with his van in 2005.
Both parties have filed suits in the protracted legal battle, with Lindsay Lohan filing a counter lawsuit worth $75,000 in damages.
Comments
comments