Lindsay Lohan offered staged pictures of her with mother Dina, sister Ali, her brothers and boyfriend Riley Giles celebrating the holidays to several celebrity magazines.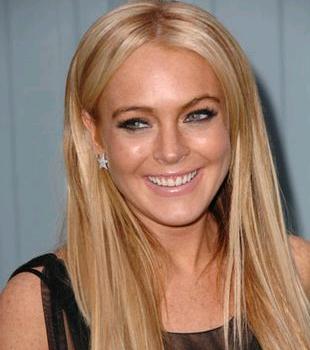 The "Freaky Friday" actress initially demanded a six-figure sum, but eventually dropped the price to $20,000 when she failed to find a buyer.
A source revealed, "She thinks she's a huge star. She thinks everyone is dying to read about her, but she's lost her fan base. Her decisions are being driven by cash, not repairing her image."
21-year-old actress reportedly failed to sell the pictures, but made some money from her family shopping trip to New York's Armani Exchange and Intermix store on November 23.
It is claimed Lindsay tipped off the paparazzi she would be there and was paid to visit the clothing store. The source added, "It seems like everything Lindsay does is to make money."
As for the other news, Lindsay has reportedly dumped boyfriend Riley on November 25, after their Thanksgiving break.
A source revealed, "She made it pretty clear when they got home that it was over. She got tired of him pouting all the time. It was fine when they were in Utah, just the two of them.
But then they returned to Los Angeles and Lindsay was shooting a movie, photographers followed them everyone, she had meetings with this agent, that publicist, this director. His ego couldn't take it."
Lindsay's friends are allegedly glad she has ditched him as they were unimpressed by the Utah snowboarder.
The source added, "They thought he was unsophisticated and told her she should have left him in Utah with his snowboard. He never paid. We know Lindsay is the rich and famous one, but come on. Be the man once in a while! Pay for a round of cokes. I mean, they weren't even drinking alcohol, so how much could a round of cokes be?"
Comments
comments