Mackenzie Foy got one of the most coveted kid roles in Hollywood when she will be the love child of Twilight lead stars.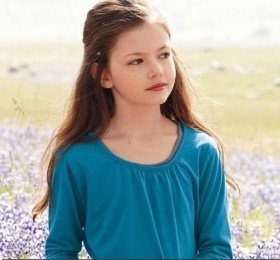 The 10-year-old actress will portray the role of Renesmee, the half-human, half-vampire child of Edward and Bella in "The Twilight Saga: Breaking Dawn, Part 2."
In the story, she was conceived by mortal Bella after she makes the momentous decision to wed her vampire love Edward and become immortal herself. Breaking Dawn is currently filming in Baton Rouge, La.
Comments
comments