After the couple arrived in the South of France, they got into a huge fight when Angelina Jolie blamed Brad Pitt for the poor box-office performance of "A Mighty Heart," which he produced, according to Life & Style Weekly claims this week.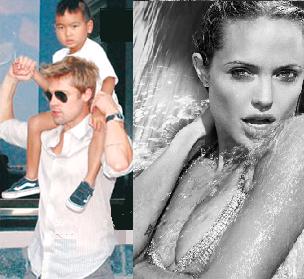 A source revealed, "Brad rarely raises his voice but this time he told her enough's enough."
According to the report, this sort of argument is a common occurrence.
Maddox and Pax had walked into the room and were surprised as the celebrity couple screamed at each other.
A source continued, "Brad turned to the boys and quickly asked them to go into the other room."
There was a time that the celebrity couple's argument has gotten so bad that Maddox once tearfully asked his father not to leave them.
A source, which is close to the Pitt family, added, "The fighting really upsets him. It often makes him cry – and he ends up begging his parents to stop fighting."
Comments
comments