Nicole Richie, who recently committed to have two interviews, was sentenced to 90 hours in jail and fined $2,048 by a California judge on Friday.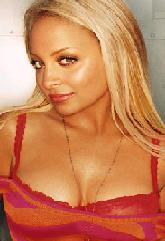 The 25-year-old star pleaded guilty to charges of driving under the influence of drugs and alcohol.
The Superior Court Commissioner, Steven K. Lubell, ordered Nicole Richie three years probation and 21 days in an alcohol education course. The 'Simple Life" star would be required to complete the course by Feb. 20, 2008.
A violation of the probation would mean Nicole Richie would go to jail for a year, Lubell revealed.
Comments
comments