Mary-Kate Olsen wants immunity from prosecution before she will cooperate with a federal investigation into close friend Heath Ledger's accidental overdose death, according to the report.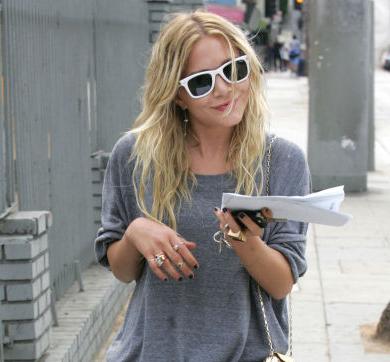 Investigators could subpoena the 22-year-old actress but hope to work this out, a law enforcement source said Monday.
The publicist and lawyer of the actress didn't immediately comment.
According to the police, the housekeeper and a masseuse found Heath Ledger, 28, in the bedroom of his New York apartment Jan. 22. The masseuse arrived because of an appointment with the actor. The masseuse called Mary-Kate Olsen before calling 911, police said.
The Drug Enforcement Administration's probe into whether Ledger was over-prescribed medicine began shortly after his death. An autopsy revealed he had prescription pain, anxiety and sleep medications in his system and the combination killed him.
A source revealed that the investigators have interviewed Ledger's doctors and found prescriptions for every drug so far except Oxycodone and Vicodin, two powerful and often-abused painkillers.
The source also revealed that the federal investigators conducted interviews, including one of Ledger's former girlfriend, Michelle Williams. The only person left to interview is Mary-Kate Olsen.
The source added: "We are also still waiting for information from pharmacy purchases by Ledger in Italy and England."
Comments
comments