Brad Pitt thinks that his new son Knox Leon looked like Russian Prime Minister Vladimir Putin when he was born.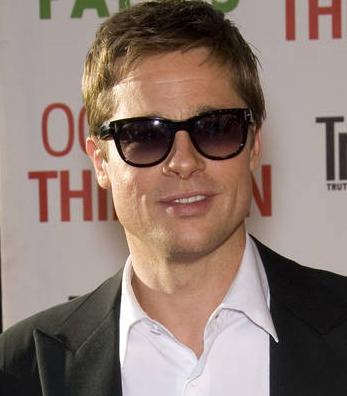 The "Fight Club" actor, who recently welcomed twins Knox and Vivienne Marcheline, was surprised by his children's unique looks.
He revealed: "I dare to say that Vivienne is proving to resemble Angelina in spirit, attitude and physicality. She is quite elegant like her mother. And Knox – he's a bit of me. He likes music like his dad. But when he was born he looked like Vladimir Putin!"
Angelina Jolie, who already has three adopted children, Maddox, Pax and Zahara, and a biological daughter Shiloh with Brad Pitt, admits she is finding it hard coping with the babies, but is getting help from the rest of her family.
She added in an interview, which has published the first pictures of the twins: "It is chaos, but we are managing it and having a wonderful time. Shiloh calls the twins her babies. She and Zahara pick out their clothes, help change and hold them. It's sweet – they are like little mommies."
"Wanted" star Angelina also revealed how she passed the time when she was in hospital on bedrest for the last two weeks of her pregnancy.
She added: "Brad and the kids came a few nights each week and spent the night. So we never went too long without seeing each other. I also watched "The War" by Kevin Burns. I figured it would be the only chance I had to watch a 15-hour documentary!"
Comments
comments