Maureen McCormick was known for her popular role as Marcia Brady, which was admired by thousands of teenage girls, in the '70s.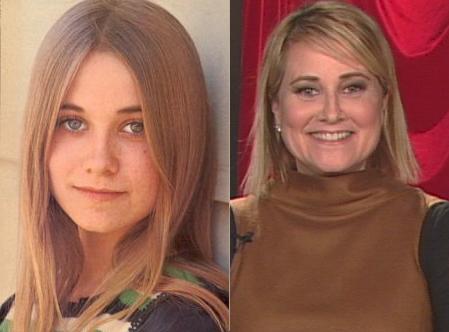 Although she portrayed the squeaky clean beauty on the family comedy, her real life has been filled with drama.
In a new interview, Maureen addressed a host of rumors, including one suggesting she had a fling with her "Brady" sister and dating Michael Jackson.
She tackled her past drug use first as she confessed: "I was so addicted to cocaine. I was so addicted to it, it nearly destroyed me."
Maureen has revealed all in a new memoir, "Here's the Story: Surviving Marcia Brady and Finding My True Voice," which hit store shelves today. But in Billy's interview, she talked about the dark past she hid for years.
She revealed: "Early on, it was uppers. Then it was cocaine. Then it was freebasing. It was bulimia, then a really heavy depression."
On the topic that she traded sex for drugs, when asked was it just dating guys that had drugs so you could just — you knew what they wanted? She replied: "Yeah. And I wanted what they had,"
Is there anything that she is not sharing in the book? Any of them ever abuse you or anything like that? She answered: "I was photographed by one person. [email protected] I was so desperate that I let him put me on tape."
Where are [the tapes]? She replied: "I have no idea."
Maureen was in her early twenties during her drug fueled days. And it was during that time that she went out on a date with comedian Steve Martin. She confirmed that she was on cocaine during a date with former "Saturday Night Live" star, saying: "I was totally obliterated out of my life. He must have thought I was crazy. I'm sure we kissed goodnight and that was really sweet. That was the only date and I understand why it was the only date if I was totally crazed out of my mind."
On a date with 14-year-old Michael Jackson when she was 16, she revealed: "We'd go ice skating together and we'd hold hands," she said. "He kissed me on the cheek. We never really kissed… I was definitely interested in him, but I think with him it was more that we were friends."
On her rumored romance with Eve Plumb who played the role of Jan Brady – one of her "Brady" sisters, she answered: "No."
When she was reminded of her statement in a talk show that something happened, 'I kissed Eve,'" Maureen explained: "I was just joking and having a good time and having fun and I said that I kissed her, which I did. I kissed her on the cheek. I like to hug and kiss people, a lot. The newspapers got a hold of that and said that we were lesbians and gay and [in] a relationship together."
Comments
comments