Michael Jackson's final resting place has finally been revealed.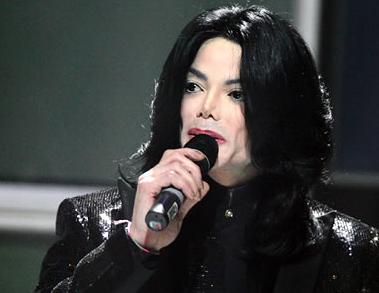 The King of Pop's family has signed papers that clear the way for the late singer to be buried at Forest Lawn cemetery in the Hollywood Hills, according to Entertainment Tonight.
Jackson died June 25 after suffering an apparent cardiac arrest at his home in Los Angeles. He was 50. It is widely believed that an overdose of painkillers caused Jacko's untimely demise.. We're still waiting on the those toxicology reports!
On Monday, Jackson's 79-year-old mother, Katherine Jackson, was granted full custody of the superstar's thre children — Prince Michael, 12, Paris, 11, and seven-year-old Prince Michael II.
The ruling follows a reported agreement with Jackson's ex-wife Debbie Rowe, the mother of the two eldest children.
The singer had nominated his mother to raise his children in a 2002 will.
In a telephone interview that aired lon Sunday's Geraldo at Large on Fox News, Katherine said the children "are doing fine."
The Jackson matriarch also blasted rumors that her husband Joe Jackson has been banned from seeing them.
"I don't know why they're saying he's not being allowed in the house," she said.
"My husband's never done nothing of the sort that they trying to say he did 39 years ago. I don't understand that, and I just believe it's something that they cooked up."
Comments
comments