Dr. Steven Hoefflin, Jackson's plastic surgeon for three decades, says he was told Michael Jackson had been dead for two hours when he was brought to the hospital.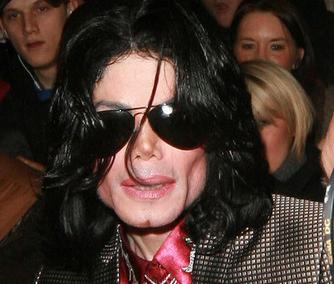 Hoefflin says the Jackson family told him that Dr. Conrad Murray called Prince Michael to be a witness as he performed CPR on the collapsed singer.
"Dr. Murray actually got… Prince Michael to personally come into the bedroom to watch him performing CPR on his father," Hoefflin told Access Hollywood on Friday.
Hoefflin claims he is speaking out with the permission of Michael's mother, Katherine.
It has been reported that LAPD is investigating Murray for manslaughter in connection with Jackson's death. However, a representative for Murray's lawyer says that based on what the LAPD has told them Murray is just a witness, not a suspect.
Meanwhile, though the Coroner will wait for toxicology reports to come in mid next week before making the announcement, Michael Jackson's death will 'almost certainly' be ruled a homicide.
Even though toxicology results are yet to be announced, LAPD officials have significant evidence that Propofol caused Jackson's cardiac arrest, reports TMZ.
Investigation into the death so far precludes all other possible causes – natural, accidental, accidental overdose, and suicide – a homicide determination is inevitable.
Police is already investigating Jackson's personal physician, Dr. Conrad Murray, for manslaughter since he was with Jackson at the time of his death and is likely the person who administered him Propofol.
A search warrant executed on Thursday for his Houston clinic and a storage unit in his name stated that the police were looking for "property or items constituting evidence of the offense of manslaughter that tend to show that Dr. Conrad Murray committed the said criminal offense."
Comments
comments