Not only the movie siren praises the British hunk's hairstyle, but also she calls him pretty.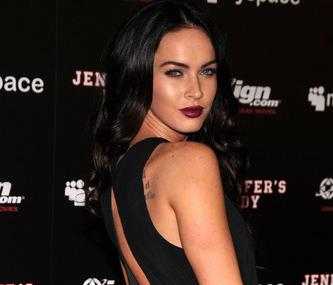 "I would eat Rob(ert) Pattinson so that I could steal some of that pretty," Megan Fox jokingly revealed in a brief interview on the red carpet of 2009 Comic Con International in San Diego. "I just wanna be pretty like he's pretty. I want that James Dean, that sexy-ass hair", she added.
Megan Fox attended the star-studded event to promote her latest big screen movie "Jennifer's Body", in which she stars as Jennifer, a cheerleader who is possessed by a demon and starts feeding off the boys in a Minnesota farming town. She co-stars the likes of Amanda Seyfried, Adam Brody, and Johnny Simmons among others. The comedy-horror-thriller flick is slated for September 18 U.S. release.
In addition to singing praise for "Twilight" hunk Robert Pattinson, Megan also couldn't stop gushing about her "Transformers" co-star Shia LaBeouf. "Nobody's more attractive than Shia LaBeouf!" she told E! News.
Comments
comments