Katherine Jackson has filed legal documents, which indicated that AEG was aware of life-threatening activities going down at Michael Jackson's house but ignored it.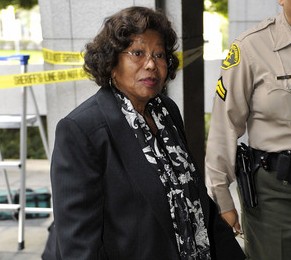 Michael Jakcson's mother is challenging AEG's motion to dismiss the wrongful death lawsuit against the company since AEG kept Dr. Conrad Murray for a salary of $150,000 monthly for getting Jackson to attend rehearsals and perform.
Her lawyers claimed that AEG should have known that the treatment of Dr. Murray was unorthodox and unsafe.
Comments
comments