Michael Marchand is not Brtiney Spears' boyfriend according to a close friend of the singer.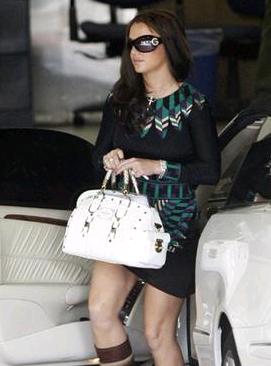 He has met the troubled pop singer at Mirabelle, where he works as a waiter, and once went up to her gated community residence "The Summit" to return Britney hangar-on Sam Lutfi's mobile phone but was not let inside.
Britney Spears and Michael Marchand were spotted and snapped on November 21 at Mirabelle restaurant in LA. It was reported that that pair were on a date that day.
However, a close Britney friend now revealed, "Michael Marchand isn't a new one-time fling. He isn't a new boyfriend – He isn't even a friend… And he did not go to Las Vegas with her!"
According to Sam Lutfi, Britney has been eating at Mirabelle lately along with friend. During one of their visits Sam left his cell phone on the table and Michael drove to Britney's residence at 'The Summit' to return it.
The friend of Britney added, "Michael was not allowed through the gates. He has never seen Britney outside the restaurant."
Comments
comments