Miley Cyrus admits her boyfriend found it "hard" to watch her kiss another guy.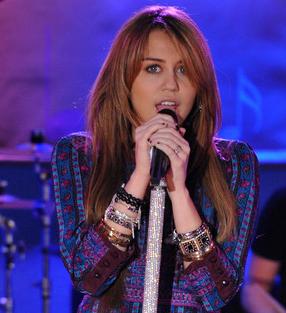 The actress, 16 — who locks lips with costar Lucas Till in Hannah Montana: The Movie — says underwear model Justin Gaston, 20, struggled to watch the steamy scenes.
"He's seen the movie, and it's only acting, so I guess you have got to keep that in your mind," Miley said. "And I'm sure it's probably a little hard, but we're actors. We have got to be good at our jobs.
"Justin is a nice guy. I didn't see any animosity there for any reason."
Comments
comments