Miley Cyrus, who was a teen sensation, admitted that she did not watch "American Idol" because of her performance during the second special episode of the reality series that airs on April 9.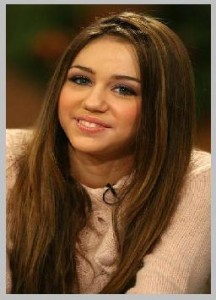 The "Hannah Montana" star made a confession to OK! Magazine in a taping, saying "I've never seen a single episode… Ever."
The 15-year-old singer, actress, style icon and role model, who is continuing her studies using a private tutor, doesn't get much time to watch TV.
She added, "I think it's something you have to really get into from the beginning and I just don't have time! I did vote for Dancing With the Stars," she says, but only because her father, country superstar Billy Ray Cyrus, was a contestant during that season."
Miley Cyrus performed two songs for the special episode of American Idol, which aims to leverage the worldwide popularity of American Idol to highlight and raise money for charitable causes.