Miley Cyrus has admitted that she finally understands why so many girls fancy Robert Pattinson.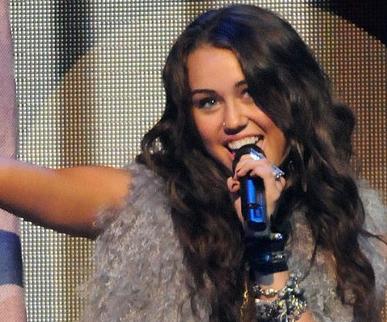 The Hannah Montana star had previously claimed that she was "not a huge fan" of Pattinson and suggested that fans were more in love with his Twilight character than him.
However, writing on her Twitter account after last night's Teen Choice Awards 2009, she said: "Gave a hug to Rob Pattinson today. Okay girls, I get it now.
"So cute. Sorry 'Robby' about all my bashing in the past."
Cyrus scooped six awards at the Los Angeles ceremony, while Pattinson and his Twilight co-stars took home 11 of the 12 trophies that they were nominated for.
She performed her new song 'Party in the USA' at Sunday night's Teen Choice Awards in Los Angeles.
The awards air Monday night, but thanks to an intrepid audience member who filmed the show, there is video of her pole dancing performance from atop an ice cream cart in the youtube.
Comments
comments