Miley Cyrus is locked in a bitter war of words with her former boyfriend Justin Gaston.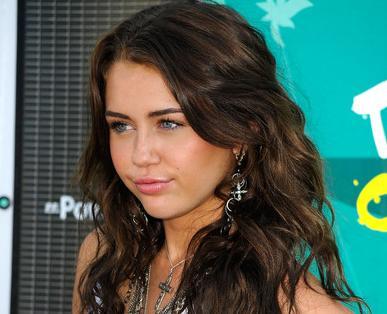 The 'Hannah Montana" actress – who split from the underwear model in June after around a year of dating – traded insults with Justin through cryptic messages on their TWITTER blogs.
Justin started the argument by writing on his page: "People mistake stupidity for bravery way too easily."
Miley, 16, quickly replied: "Yeah. I love when people mistake bravery with writing a few stupid tweets trying to make it seem like they don't care. You're afraid to love."
The pair have remained in touch despite parting ways, and Miley appears to still harbour feelings for the 21-year-old hunk.
Last week, she penned a series of heartfelt messages for her former boyfriend.
She wrote: "I am in between happy and sad today. I'm happy because I love you. I'm sad because I can't get enough of you."
Since the break-up, Miley and Justin have been constantly posting their feelings about one another and the split on Twitter.
Justin wrote: "Just recorded a demo. Now I'm sitting on the couch wondering why we as humans try to pretend everything's OK when it isn't. Just be real."
Miley replied: "Everything IS ok. Honestly. I can't change you're mind and your heart no longer belongs to me. Maybe YOU'RE the one pretending you're fine (sic)."