Miley Cyrus has thanked her fans for their support over the Vanity Fair photo scandal.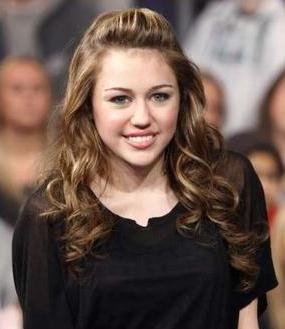 The 15-year-old singer, who appears on the cover of the current issue of the US magazine draped in nothing but a sheet, praised everyone who has stuck by her during a Disney Channel Games concert in Florida at the weekend.
After spotting a fan holding a placard which read, Miley Cyrus revealed, "I'm praying for you. I can't be more appreciative of that."
Meanwhile, Justin Timberlake has defended Miley's decision to pose for the provocative shoot. He revealed, "Of course they're going to pick on a wholesome young female American at the first sign of anything. It's the way the world is. I'm going to make 'Leave Miley Alone' T-shirts."
Last week, Miley issued a statement apologizing for the controversial pictures, which were taken by world famous photographer Annie Leibovitz.
She said, "I took part in a photo shoot that was supposed to be 'artistic' and now, seeing the photographs and reading the story, I feel so embarrassed. I never intended for any of this to happen and I apologize to my fans who I care so deeply about."
Comments
comments