Katie Holmes, who loves getting manicures with her two-year-old daughter Suri, likes nothing more than going to the beauty salon with her mother.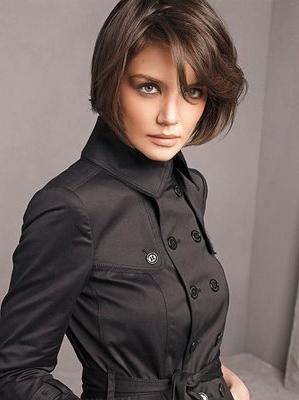 Tom Cruise revealed, "I'm just amazed by Suri. She likes to dance and sing, get her nails done with mom, who is really beautiful."
The program also featured interviews with Tom's friends and co-stars.
Victoria Beckham revealed she always has fun when she goes out with Tom and Katie, and recalled one incident in a restaurant in Madrid, Spain.
She revealed, "We all conga-ed around. Those two really know how to have a laugh!"
The Spice Girls star also revealed she and husband David went to see Tom's film "Jerry Maguire" on their first date.
When Victoria told Tom, he sent her a souvenir from the set.
She added, "We told Tom and he sent us the jacket that he wore in one of the scenes, and he signed it. David hasn't taken it off since. I make him wear it!"
Meanwhile, Tom launched his official website tomcruise.com over the weekend.
It features a filmography, news, biographical information and a personal greeting to fans, reading: "In celebration of this occasion, I created this site as a thank you, to you, for sharing the journey with me and to invite you to continue to explore what the future will bring."
Comments
comments