Miley Cyrus, who was teen sensation, is expecting her phone to ring on June 28, 2008 after an unidentified former boyfriend catches the debut of her angry new video.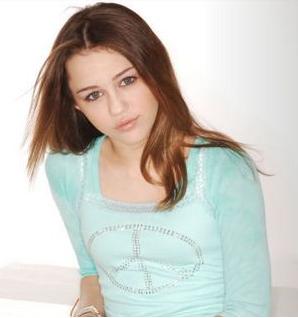 In 7 Things, the "Hannah Montana" star takes aim at the guy who broke her heart, and she enlisted
the help of moviemaker Brett Ratner to help her get her message across in the video.
Miley Cyrus claimed that writing the song was "a good little therapy moment" for her after she said: "the word hate could describe how angry I was."
Miley Cyrus revealed on Los Angeles DJ Ryan Seacrest's radio show on Wednesday morning June 24, "That's Miley going through, like, 900 emotions while I'm trying to write a song."
And she hopes the target of the tune widely believed to be Jonas Brothers star Nick Jonas. She is upset enough to call after the promo debuts in America on Saturday night.
She continued, "I wanted them (sic) to be upset. That was my point. Maybe after my video we'll hear from somebody, because it's pretty honest."
She reveals the Ratner-directed video features herself and other heartbroken girls using the words of the song to attack exes. Some of the stars of the promo were so caught up in the moment they burst into tears on camera.
Miley Cyrus added, "Almost every girl in America could say, at one point, they hate their ex or current boyfriend."
Meanwhile, Miley Cyrus is at it once again. While Miley Cyrus' new record takes aim at a former boyfriend, believed to be Jonas Brother, a fresh new batch of racy photos in her underwear have leaked online.
No, we are not talking about the recent controversy surrounding her June Vanity Fair photo shoot.
It's been nearly three weeks without a seductive Miley Myspace photo leak.
Supposedly, she emailed these pictures to Jonas brothers star Nick Jonas when they were dating.
Miley Cyrus is set to release her first full-length album under her own name, according to Billboard. The new album, "Breakout," will be released on July 22.
Comments
comments