Brad Pitt and Angelina Jolie's love for children is by no means limited to their own: The couple has donated $1 million to help kids affected by the war in Iraq, the Education Partnership for Children of Conflict announced Wednesday.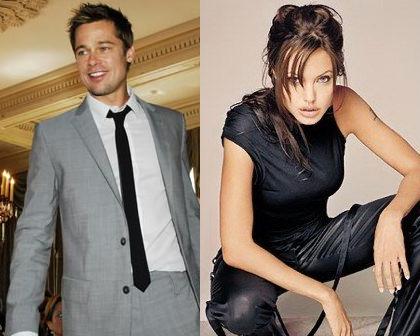 The celebrity couple revealed that they hope their gift "encourages others to give." The organization will distribute the donation, made through the couple's Jolie-Pitt Foundation, to four organizations working on behalf of children who have lost parents, homes and schools in Iraq.
Children in the U.S. who have lost parents in the conflict will also benefit. Angelina Jolie revealed in his statement, "These educational support programs for children of conflict are the best way to help them heal. We hope to encourage others to give to these great organizations."
The money will be divided between the Armed Services YMCA Operation Hero Program, which provides military children with counseling and educational support; Women for Women International, which will provide books, school supplies and other basic necessities to Iraqi women and children; the International Rescue Committee, which will repair three schools and offer classes for more than 2,500 students; and NineMillion.org, which will give school uniforms and learning materials to more than 2,000 displaced Iraqi kids.
Last year, the Jolie-Pitt Foundation gave more than $300,000 to support the International Rescue Committee's relief program for Darfur refugees. Angelina Jolie, who's expecting twins, has said the babies are due in August.
She and Pitt have four children: Maddox, 6; Pax, 4; Zahara, 3; and Shiloh, 2. Meanwhile, Forbes magazine has indicated that Oprah Winfrey was considered as the world's most powerful celebrity. The top ranking is based on income over the past 12 months as well as web references, press clippings, broadcast mentions and major magazine covers devoted to the celebrity.
Oprah Winfrey, the 54-year-old leader of U.S. daytime television, beat golfer Tiger Woods into second place, with Hollywood star and big family fan Angelina Jolie coming in third. Brad Pitt was included 10th on the celebrity power list (the most searched celebrity on the Internet) earned a fraction of those sums: $14 million, according to a report.
Other celebrities who were included: Beyonce Knowles and Jay-Z got the fourth and seventh place. David Beckham landed on the fifth spot, 45 places higher than his Spice Girl wife, Victoria. Johnny Depp was sixth, and the Police's world concert tour helped them garner eighth place. J.K. Rowling, the author of the Harry Potter books, was ninth.
Forbes reported that Oprah Winfrey earned $275 million between June 2007 and June 2008, while Tiger Woods pocketed $115 million.
Comments
comments