A representative for Mischa Barton's family on Wednesday blasted a tabloid report that the actress's sister was hospitalized for a drug overdose.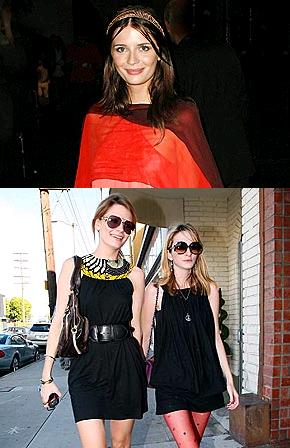 Howard Bragman, the representative, said, "Mischa understands that as an actress and a public person she needs to address her issues in a timely and appropriate manner. That being said, she's the only public person in her family and we will not address these sleazy, tabloid reports. I think these pieces of s— who work at hospitals and sell private information are not only breaking the law, but they're morally reprehensible. They're selling people's private information for the price of dinner for four at Lawry's. And I hope they choke on their prime rib."
According to a tabloid report, that 19-year-old Hania Barton was hospitalized over the holidays after overdosing on a muscle relaxer.
Comments
comments