Naomi Campbell, who is supermodel, has been released from hospital in Sao Paolo, Brazil after undergoing surgery to have a cyst removed.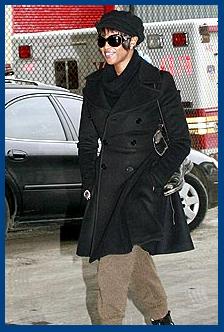 The 37-year-old supermodel checked into the Sirio-Libanes Hospital but she underwent surgery to remove a cyst.
She was allowed to leave the hospital after her five-day stay, saying "She is perfectly well."
The British supermodel stayed in Brazil for several weeks after attending the Rio De Janeiro Carnival.
It was reported that she was a guest of a Brazilian billionaire Marcus Elias.
Comments
comments