Naomi Watts lost her baby weight through breastfeeding.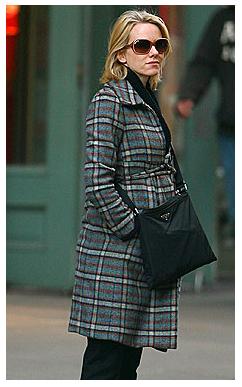 The actress, who gave birth to a son Alexander last July, quickly regained her pre-pregnancy figure by nursing her newborn son and getting a personal trainer.
She revealed, "Three weeks before we started filming 'The International' I decided that I better get into changing my body back again. And they gave me a trainer and it was very effective and also breastfeeding. That's how you drop weight. Even though you're just eating all the time he is eating too."
The 39-year-old star, which is engaged to actor Liev Schreiber, also revealed becoming a mother was stronger than she ever imagined.
Naomi added to US TV show 'Entertainment Tonight': "My son is a true joy, every day it is total euphoria. But motherhood is harder than I thought. The biggest surprise was the lack of sleep. Alexander is still struggling to sleep through the night."
"The International", which also stars Clive Owen, is due for worldwide release in September.
Comments
comments