Natalie Portman has a crush on Robert Pattinson.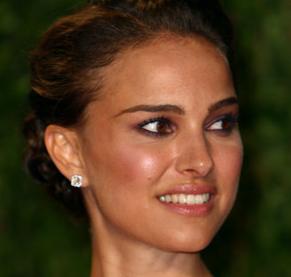 The 27-year-old actress, who split from boyfriend Devendra Banhart last September and has also been romantically linked to Maroon 5's Adam Levine and multi-billionaire Nat Rothschild, was spotted flirting with the young "Twilight" star at Vanity Fair's Oscar party.
An onlooker said: "The two totally flirted outside on the patio. Natalie is used to getting what she wants and she dominated Robert's attentions for most of the evening."
It seems Natalie has competition for Robert's affections.
Paris Hilton was also keen to snare the British actor on Oscars night.
The blonde hotel heiress stunned guests at Patrick Whitesell's Hollywood party when she dragged Robert, 22, into the garden for some private time together.
Before she led him away, the pair were seen "giggling and in deep conversation" for an hour and seemed oblivious to other guests.
Paris, 28, fell for the screen hunk after watching 'Twilight', in which he plays a vampire.
She said: "I saw 'Twilight' and I have to say that I think Robert is a beautiful man and an amazing actor. He's fabulous!"
Comments
comments