Nicole Richie thinks Joel Madden is a "superdad".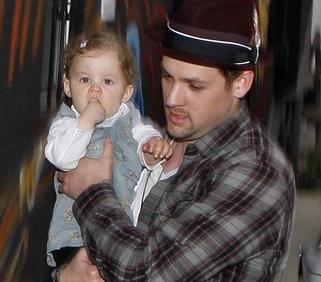 The "Simple Life" star, who has a one-year-old daughter, Harlow, with the Good Charlotte rocker, insisted he is the best father she has ever seen.
She said: "When you're parents you have to make every decision together, so you become a team. I can wholeheartedly say that he's the best dad I've ever seen. He's as good as my dad Lionel. Joel and my dad are really close. Joel is superdad."
The 27-year-old socialite has stopped partying since giving birth, but says she is busier than ever.
In addition to raising Harlow, Nicole is expanding her jewellery range, House of Harlow 1960, writing her second novel, working on an album and producing a TV show based on her first book 'The Truth About Diamonds'.
She continued: "I love every day of it. I'm a Virgo so I'm very good at scheduling. I do a lot of my work at night and between her naps. I think you just take one day at a time.
She added: "I feel changed in the sense that I'm older and any woman who's a mother obviously experiences change. I'm not perfect, but I enjoy every minute of it."
Comments
comments