Could it be a match made in Disney heaven? For weeks rumors have swirled that two Disney Channel stars, Jonas Brothers hunk Nick Jonas and Selena Gomez, are dating.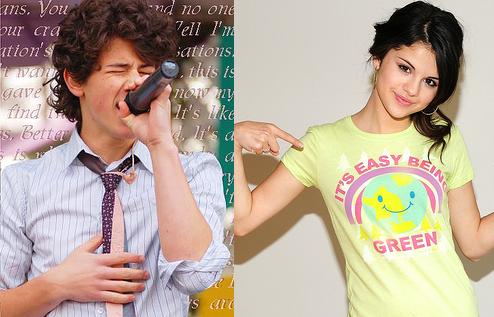 Now, a source confirmed that Jonas, 15, and Gomez, 16, are an item, saying, "They've been dating for months."
A representative for the Jonas Brothers maintains there's no romance. "They are not girlfriend and boyfriend. They're friends. All of the Jonas Brothers are friends with Selena."
Evidence suggests that the pair are close. Selena Gomez, who appears in the Jonas Brothers' video "Burnin Up," has been photographed skateboarding wearing an Elvis Costello T-shirt, an item which Jonas admitted that the certain item was one of his favorite things. And, Selena Gomez was seen dancing with all three of the Jonas Brothers at the Disney Channel Games in Orlando, Fla., in March.
Back in April, Selena Gomez revealed that she was unattached, saying: "Of course, boys are on every girl's mind. But I am only 15. I don't think I need a boyfriend right now. I have crushes and I go on dates … but younger kids my age take that stuff way too seriously."
Selena Gomez's representative did not immediately return a request for comment.
The dating debate was reignited Wednesday when Rolling Stone published a cozy looking photo of Jonas and Gomez in the August issue of the magazine.
Dating or not, the pair do have plenty in common: Beyond their celebrity, both Jonas and Gomez wear promise rings as a symbol of chastity. Said Gomez: "That was something we bonded over."
Comments
comments