Nick Jonas will only date girls who like his mother.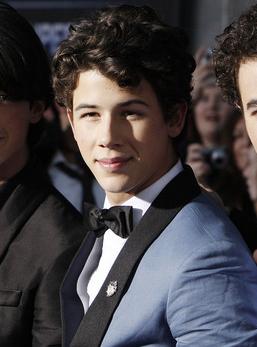 The 16-year-old Jonas Brothers singer, who has previously romanced Miley Cyrus, is so close to his mom Denice he would never feel comfortable in a relationship with someone who didn't bond with her.
Asked to describe his dream girl, Nick replied: "Someone who's good to my mom, that's very important. And someone who has a good sense of humour."
Despite chatting happily about their dream women, neither Nick or his brothers Joe and Kevin were willing to admit which famous face they have a crush on.
Asked if they would rather cast Angelina Jolie or Jennifer Aniston in one of their music videos, Joe laughed: "That's a hard one. I don't know. We'll take both."
The Jonas Brothers have previously revealed they would never date a girl who doesn't get on with her own mother.
Nick, who is recently believed to have split from Selena Gomez, wouldn't consider getting involved with a girl unless she has a healthy relationship with her parents.
He added: "They have to be good to their moms."