Nicole Kidman and husband Keith Urban have bought a five-bedroom mansion in L.A.'s Brentwood area, just blocks away from where Tom Cruise lives.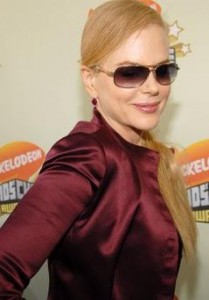 40-year-old, are expecting their first child in July 2008. They bought the 5,600-square-foot property for $7 million.
The couple, which sold their Nashville mansion for $2.5 million late last year, is also building a new home outside Nashville.
Oscar winner Nicole Kidman is in talks to join the cast of "Nine", a screen adaptation of the Tony-winning 1982 Broadway musical, produced and directed by Rob Marshall.
Already on board for the film are Javier Bardem, Penelope Cruz, Marion Cotillard and Sophia Loren.
The film begins production in September 2007.
Country crooners Keith Urban and Carrie Underwood are on a joint nationwide tour named the Love, Pain and the Whole Crazy Carnival Ride Tour, through April.
Tom Cruise and Nicole Kidman were married from 1990 to 2001. The couple adopted two children, daughter Isabella Jane Kidman-Cruise and son Connor Anthony Kidman-Cruise.
Comments
comments