Nicole Kidman and Keith Urban stayed home for the holidays as the new parents spend baby Sunday Rose's first Christmas in Nashville, where they split their time between two houses, one in town and one in the rural Leiper's Fork community.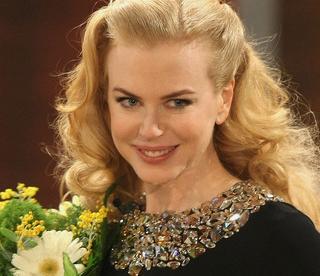 The "Australia" actress recently promised "a lot of hugs and kisses and Christmas carols" for Sunday Rose to make the holiday special – plus one turtle puppet.
She revealed of her 5-months-old daughter: "She loves puppets."
But Sunday Rose stayed home when the couple recharged on Christmas Eve over a lunch of salad and a sandwich at Nashville's Bread & Company, one of their favorite local eateries. Dressed down in jeans and sweaters, they shared a booth in the busy cafe, chatting and laughing with another diner they knew who dropped by their table.
An observer revealed: "They are so low-key. They looked like anyone else out doing last minute Christmas shopping. They just look so happy and comfortable with each other."
Keith Urban recently took a break from recording his next album to film the video for his current single, "Sweet Thing." The video, shot in Spring Hill, Tenn., features the singer's own vintage Ford Mustang and is set for release in January. An album is due March 31.